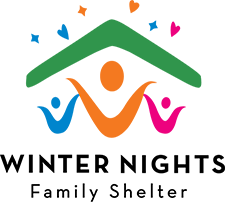 News worth sharing
The Good News Letter
Here you will find an archive of some  wonderful news from Winter Nights:
Sign up for the monthly "Good News" letter
to learn what's happening at Winter Nights with a monthly update to share stories of families, individuals, volunteers, supporters, and staff.
We believe in making a difference to the lives of homeless families in Contra Costa County, but we can't do it alone. Please join us in making a difference in the lives of homeless families, TOGETHER.